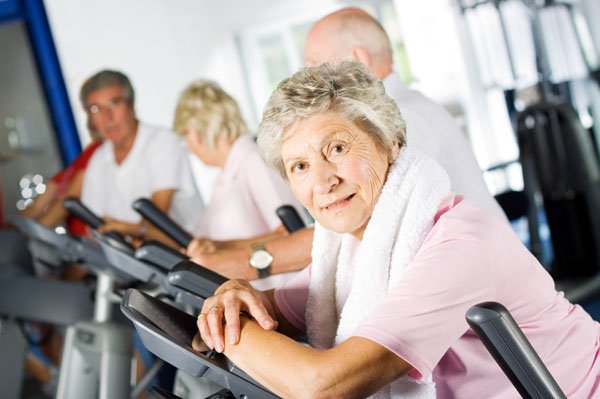 It's very difficult for you to maintain a regular workout schedule with the pressures of work, home, family or school. You may learn from a 93 year-old ExerciseMD member using the HomeCare exercise program of the ExerciseMD service. In fact, so far this month she hasn't missed a single workout-achieving 100% motivation compliance that places her tied for the top of our leader board. So what are the factors that contribute to her outstanding performance?
1) Her HomeCare workers are trained to understand the importance of exercise and brain health. They have been taught how to use the different Exercise Prescriptions that arrive each day.
2) The workouts are flexible. She can walk at top speed around the house, do one of our chair cardio video's or take part in her regular weekly fitness class. Here's her wearable heart rate results from one workout. You can see that using traditional techniques with her yo-yo protocol, she is hitting in excess of 90% of her Maximum HR at peak times. Outstanding!
3) She is now in a routine. She works out daily, looks forward to it and has it fitted into her daily routine.
4) Her HomeCare workers are champion promoters. They see the improvements in her mood and cognitive functioning on the 5 days she exercises. We know that the hippocampus produces from 2-3 times the usual or up to 2,000 new brain cells per day she exercises!
5) She and the workers are accountable to her coach (ok that's me). It encourages compliance and makes sure doing the workout is top of mind.
The next time you are feeling tired and don't want to exercise, think of a 93 year old with chronic pain who gets it done every day!
If you have an aging parent using a HomeCare service, you might want to recommend the ExerciseMD Homecare Exercise Program.
Now for yourself, what was your excuse for not working out today?